LBOZONE,with 20 years ozone manufacturer experience,who parcipicated the national ozone generator standard revising ,meet with,became a leader in ozone field.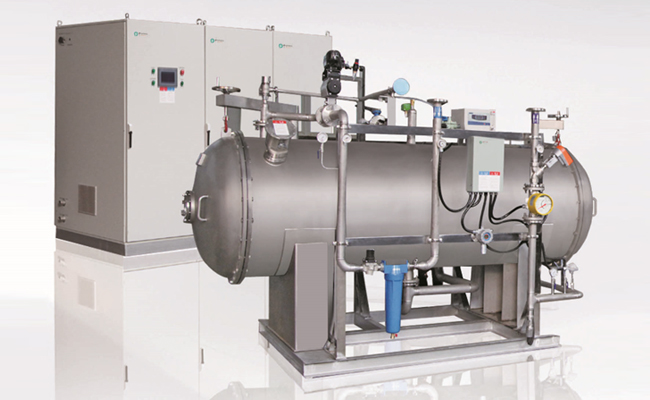 1. performance
Ozone concentration ≥12 wt %, power consumption ≤ 7 KWH/kgO3(oxygen source, 25 ℃) under the condition of cooling water.
Colorful LCD touch screen PLC display interface, a variety of communication interface.
Advanced controlled rectifier and IGBT high frequency inverter technology.
Microgap high concentration discharge technology, imported high borosilicate dielectric materials.
breakdown resistance control.
PID parameter self-adjusting tracking, online pressure, temperature meter safety monitoring.
Mechanical and electrical configuration interface, convenient to install.
2. Large ozone generator technical data: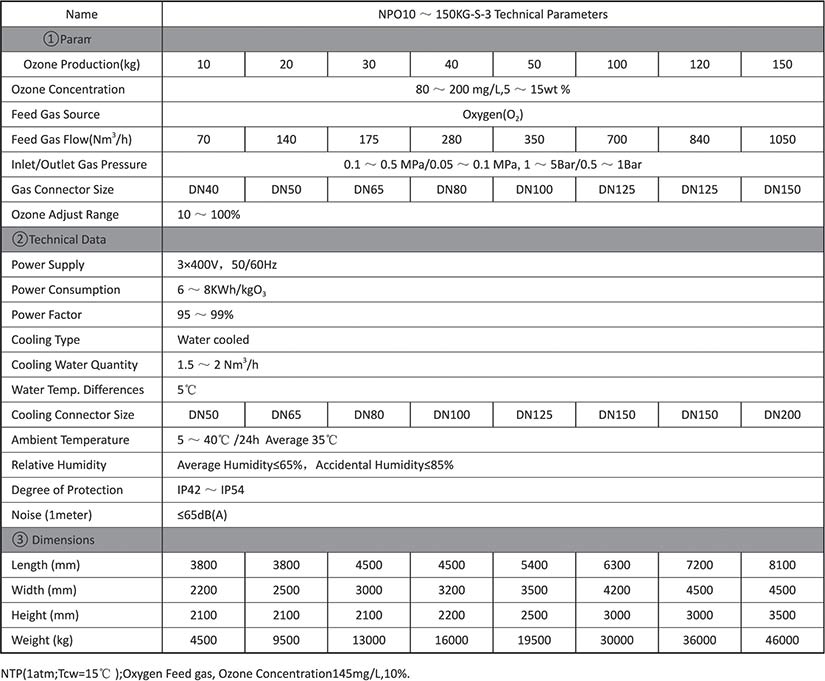 3. Three - dimensional view of ozone generator equipment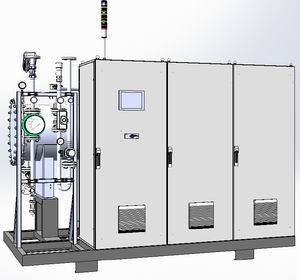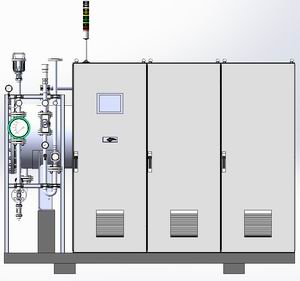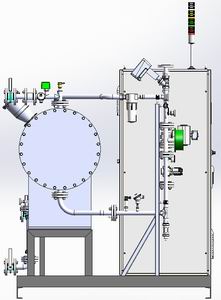 One-stop ozone project integrated solution!Please call 24hours hotline 400-600-1385