LBOZONE OZONE GENERATOR INTELLIGENT CONTROL PANEL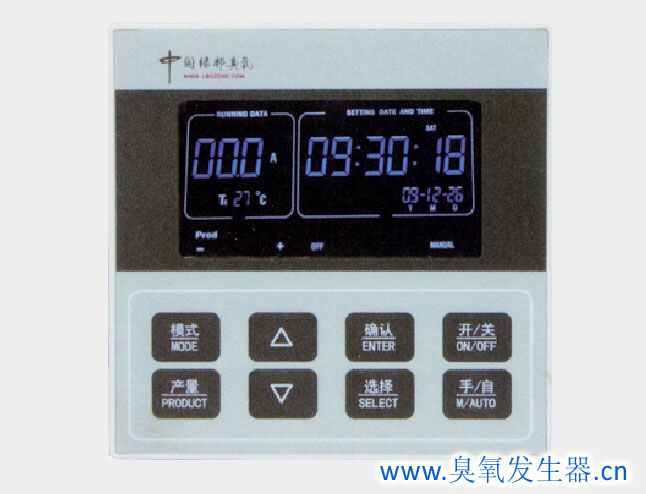 Lbozone brand intelligen control panel ,researched and produced by shandong Nippon Photoelectricity equipment co.,ltd, using high-performance 8-bit microcontroller as the core control, with high precision real time clock chip, and professional design of liquid crystal display panels, matched with all kinds of small and medium-sized ozone equipment to achieve the perfect intelligent monitoring.Its basic functions include: 1 switch timing output function that can be set by working days of the week (including 6 switching periods per working day);Linkage control output (cycle value, duty value, delay value) that can be set by cycle parameters of 3-way timer;Analog measurement and display (including current, voltage, operating temperature, 4-20ma, etc.);1 way digital switching quantity alarm signal input, 1 way power-on switching quantity input;Adjustable dc output;Serial port rs-485 communication (modebus in HEX format);Digital real-time calendar display and other functions.
LCD dispaly interface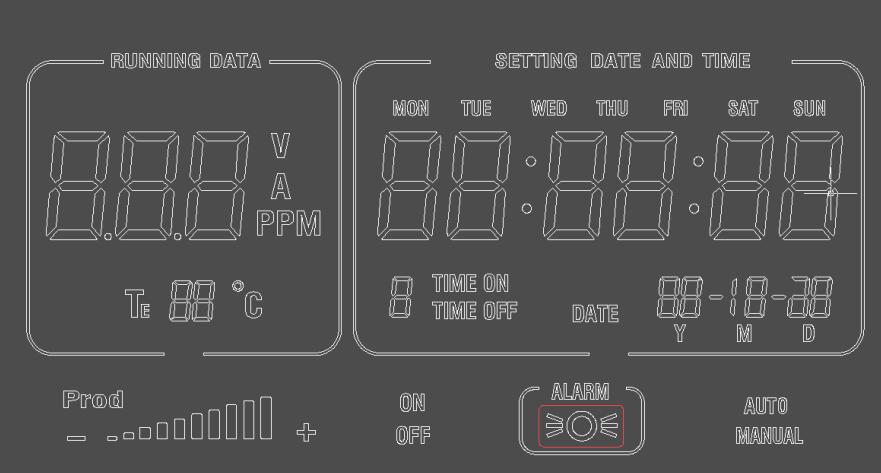 LCD design with blue font display, beautiful and generous, clear text display
The content of the liquid crystal display includes: real-time clock and calendar, operating temperature, working voltage, working current, PPM concentration, output, alarm, manual/automatic state, the system ON/OFF timer running state, and the current work number, etc
In the process of operation, the system can run according to the parameters of measurement, control and setting, and dynamically refresh the real-time data of equipment operation.When the system detects the failure, it can stop the machine in time to protect the system security.
One-stop ozone project integrated solution!Please call 24hours hotline 400-600-1385